Welcome!
My name is Dani Villalobos and Arcoíris Therapy is my private practice. I am a Licensed Marriage and Family Therapist in the State of California (LMFT #122367) and a Somatic Experiencing Practitioner (SEP). I provide individual outpatient telehealth therapy in California.
Issues I Treat
I have experience treating a range of issues across the lifespan, including:
Anxiety and stress
PTSD
LGBTQ+ affirmative therapy
Grief
Depression
Trauma
Co-dependency
Acculturation stress
Victims of crime
People I Work With
I primarily work with adults, adolescents, and children on an individual basis. The majority of my clients are located in the Bay Area, but I offer telehealth services for clients located anywhere in California.
My Philosophy
"To be rooted is perhaps the most important and least recognized need of the human soul." — Simone Well
From an ecological model, each person is a unique being existing within and influenced by multiple systems, including family, political time period, and cultural systems. With this in mind, I offer an integrative approach to therapy that provides individualized care to my clients. My practice employs somatic, mindfulness-based, and trauma-informed models of care. I am an advanced-level Somatic Experiencing participant working towards my SEP credential.
My practice is a safe space for LGBTQ+ people. I am nonbinary and Latinx, and I offer gender affirming care in both English and Spanish. I provide a secure and confidential space where you can share authentically and seek support.
Somatic Experiencing
Somatic Experiencing is a body-oriented approach to the healing of trauma and other stress disorders. Developed by Dr. Peter A. Levine, Somatic Experiencing is the result of a multidisciplinary study of the physiology of stress, psychology, biology, and neuroscience. Somatic Experiencing offers a framework to understand where a person might be 'stuck' in flight, fight, or freeze responses and provides tools to resolve these physiological states.
Trauma may begin as acute stress from a perceived life threat or as the end product of accumulated stress. Somatic Experiencing facilitates the gentle guiding of clients to develop increased tolerance for challenging body sensations and emotions, and complete self-protective motor responses to help address trauma symptoms.
For more information, visit the Somatic Experiencing Trauma Institute.
Mindfulness-Based Care
Many therapeutic modalities utilize mindfulness, including ACT and DBT, but what does this term mean? Generally, mindfulness is understood to be a state of focused awareness on the present moment — when your mind, body, and emotions are in the here and now without judgment. Mindfulness is thought to be able to help manage strong thoughts and/or feelings.
Mindfulness can be applied to a variety of interventions, including breathwork, yoga, and positive imagery. This secularized mindfulness practice comes from Vedic and Buddhist spiritual practices that are over 2,000 years old. For additional reading, see the benefits of mindfulness study from Harvard University.
Trauma-Informed Care
Trauma comes in many forms, and it's important to recognize that it does not show up in the same way for everyone. My process from consultation to psychotherapy is done with the intention to better understand your specific needs and make treatment recommendations. For additional reading, see this Psychology Today article on trauma-informed care and why it matters.
About Me
I have a BA from Stanford University and a Master's Degree in Counseling Psychology from Santa Clara University.
I come from a community mental health background in the Bay Area, providing support to individuals and families in school, office and community-based settings.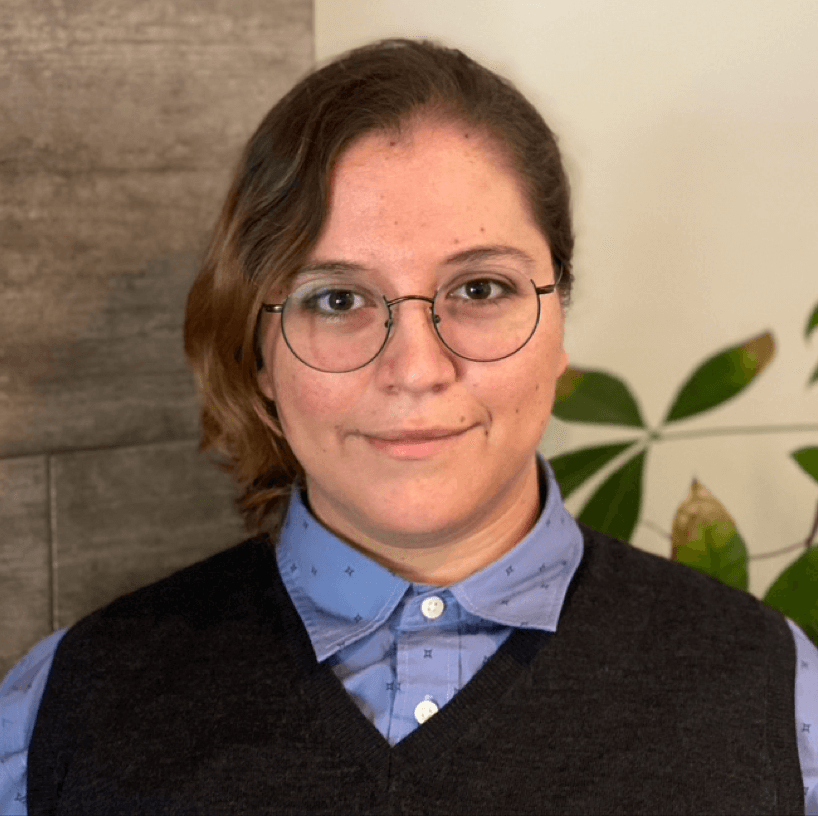 Dani Villalobos
LMFT #122367, SEP
How to Get Started
Begin by booking an initial consultation. This a free 15-minute phone call where we will discuss your goals and needs and see if we might be a good match.
If we both decide to move forward, we will then schedule a 60 minute intake appointment to more thoroughly review your history and needs. Note that all appointments are done via telehealth.
Based on the intake, I will make treatment recommendations which may include individual therapy. I may also refer you to other resources if appropriate.